CanCh Sveorice Klassic Knucklehead (Imp Can)
Sire:  BISS Am/Can Ch  Nani's Choir Boy
Dam:  Am/Can Ch Bremar's Troll at Sveorice
29 January 1999 – 20 September 2010
Hips: AVA 2:4
Complete Scissors Bite
Bred by Marianne Svard
Harley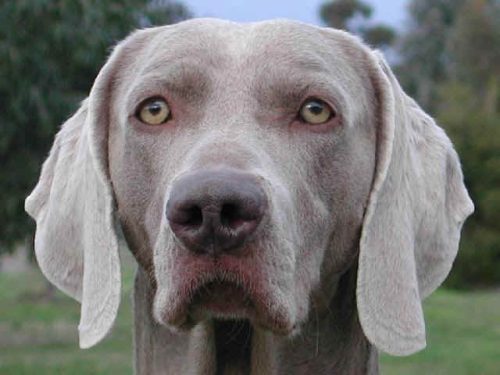 Harley is the easiest dog to live with that I've ever had.  All he asks for is some warmth and a soft spot to lay down.  Oh, and food – he loves his food!!!  
Harley is so easy to train.  He learns nearly everything with only a few repetitions.  He seems to hang off every word I say and is very quick to obey every command.  Nothing seems to faze him – he's a very "go-with-the-flow" dog and is pretty much happy wherever he happens to be.  
Only once has Harley has ever been in the ring with anyone but me.
I've been told I should explain his name on his webpage….
Harley came from a "K-litter" (all the puppies in his litter have names that start with K).  The "Knucklehead" is the nickname of a Harley-Davidson engine produced from 1936 to 1947.  And yes, he can occasionally take after his name in the other sense of the word – as any good Weim worth his salt can!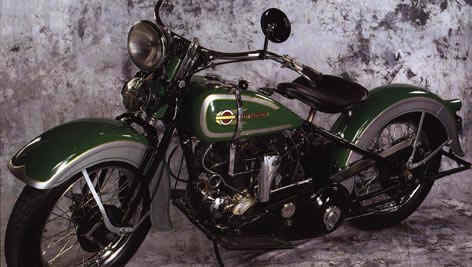 We feel very lucky to have a dog of his quality, not only in temperament, but in conformation as well.  Many thanks to Marianne, his breeder, who allowed him to come all the way across Canada to our home and now all the way Downunder!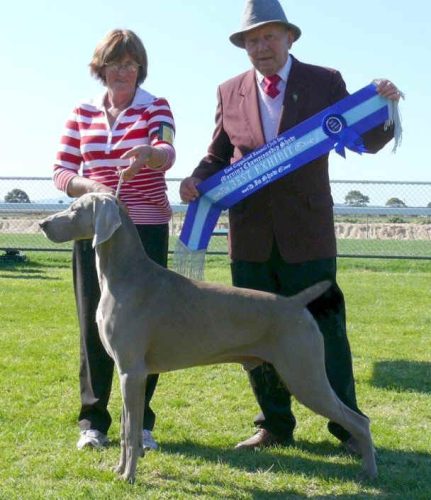 Harley is the sire of Best In Show winner Dual Ch (T) Silvasheen Ain't Half Bad
Pedigree of " "

Parents
GrandParents
GreatGrandParents
SIRE  BISS Am/CanCh Nani's Choir Boy
AmCh Baht N Greywind Playin The Game BROM
AmCh Greywinds The Snowman BROM
AmCh Baht's Cuttin Corners
AmCh Nani's Perfect Cadence JH BROM
AmCh Nani's Baht A Pack A Trouble CD JH BROM
AmCh Nani's Kookaburra BROM
DAM  Am/CanCh Bremar's Troll At Sveorice
Am/CanCh Valmar Smokey City Ultra Easy  JH
Am/CanCh Smokey City's Easy Does It  NSD NRD BROM
AmCh Valmar Serenade V Wustenwind
AmCanCh Bremar Freedom Hills Isis  NSD
AmCanCh Colsidex Nani Reprint  SD
AmCh Arokats The Bremar Headline  BROM